Antoine HRAOUI
Chairman and CEO
Antoine started his career in large multinationals before co-founding and successfully developing Information Technology start-ups. An aspiring visionary, he is behind the success of Intalio. He led the group to be among the elite in the field of Digital Transformation.
Antoine is a "bon vivant" and an active supporter of initiatives to protect and preserve the natural environment. He also likes outdoor activities and enjoys spending time with family and friends.
Antoine holds a Master's degree in Computer Information Systems as well as a graduate certificate in Digital Transformation.
Veronique BLOQUE
Vice Chairman and EVP Operations
Veronique Bloque is the Vice-Chairman of Intalio. Veronique had held numerous senior management roles in the technology sector over the past 20 years before she established her own Paris-based IT services provider, AKURA.
She first joined Everteam Global Services as the product marketing manager but quickly became France Chief Executive Officer in 2017, and she still excels through her unparalleled leadership skills.
She holds a Master's degree in "Digital Transformation: From AI and IoT to Cloud, Blockchain, and Cybersecurity" from the MIT Management Executive Program.
Hussein ABDALLAH
EVP
Hussein Abdallah is the Executive Vice President of Intalio. His tremendous success as the Qatar Country Manager propelled him into leading the business in Qatar, North Africa, and France.
He profited from his substantial experience in Europe to become an influential communicator and public speaker capable of targeting both analytical minds and creative strategists.
Hussein also holds an EMBA degree from HEC Paris, and enjoys socializing, traveling, and reading.
Jean-Pierre LA HAUSSE DE LALOUVIERE
SVP, Corporate Governance
Jean-Pierre La Hausse de Lalouvière is a member of the Industry Board of Directors at Intalio. His 40-year experience has granted him extensive knowledge of Content and Process services and Data Governance solutions.
Jean-Pierre has managed several companies specializing in ECM, notably Everteam Global Services France, now known as Intalio. Since 2019, he has been the President of eFutura, the association of Professionals of Digital Transition. Jean-Pierre also enjoys listening to classical music and jazz.
Stephanie AZARIAN
SVP, Expertise and Solutions
With extensive experience in sales, presales, and marketing Stephanie has helped establish the company's product strategies and global expansion.
She is highly skilled in managing different types of Enterprise Content Management and Business Process Management solutions.
Stephanie holds a Computer Science degree from the American University of Science and Technology.
Bilal HMEDEH
EVP, Middle East and Africa
Equipped with a practical IT background and global sales expertise, Bilal is an Executive Vice President and a Board Member.
He navigates through complex endeavors and ensures long-term success through proactive leadership in the MEA/GCC Sales and Business Operations department.
Bilal is an MBA graduate from the USA and holds a global management certificate from INSEAD France, and currently he is enrolled in the executive MBA program from HEC, Paris. Moreover, he has been a Certified International Leader Trainer from the World Organization of the Scout Movement since 2003, and he enjoys camping and football.
Ramez AL KARA
SVP, Software Research and Development
Ramez is the Senior Vice President of Product Development at Intalio and manages Intalio products with Teams in Egypt and Europe.
He is an expert technical software consultant and business leader, with more than 15 years of experience in artificial intelligence, cloud, and blockchain. Ramez has gained extensive experience in the development life cycle building world-class products and leading the R&D team.
He is also an expert at public speaking and debating and enjoys playing table tennis.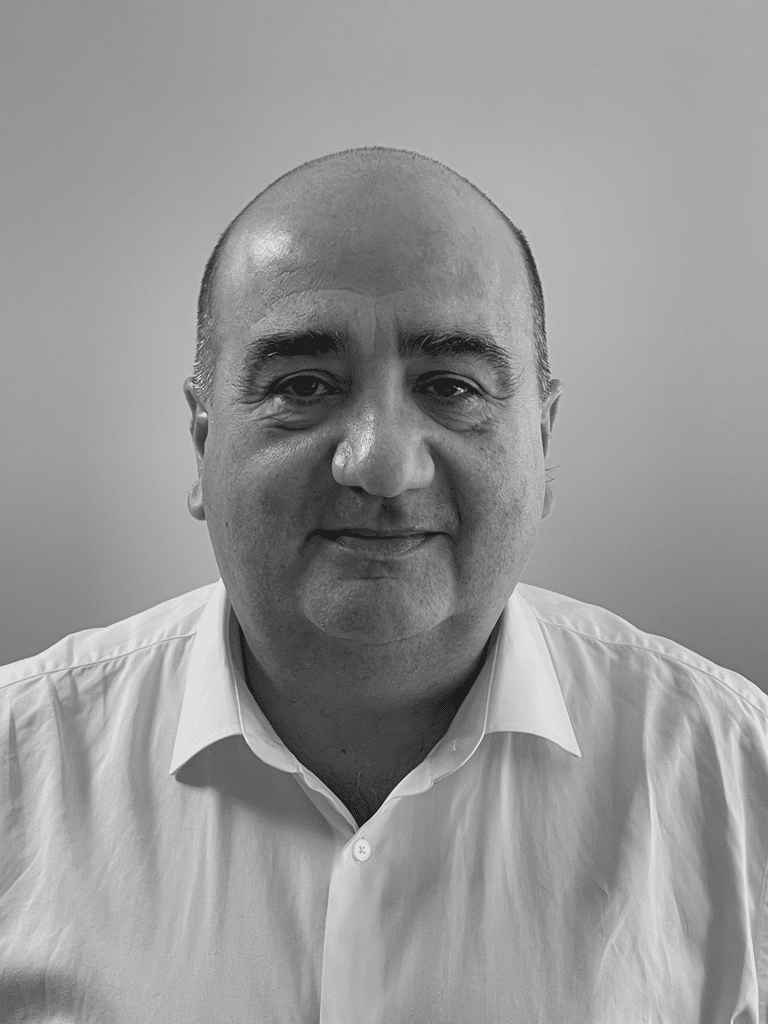 Maroun TABET
VP, Europe
Maroun is a seasoned international manager with 30+ years in B2B software.
He has held D-level and C-level management positions at leading global software companies across fintech, insurance, web tech, and loyalty programs in Europe, Japan, and the GCC.
Maroun successfully established the businesses of two fintech companies in Asia and served as Europe's Head of Sales and Managing Director of various international firms.
Maroun holds an MBA degree from IMD Switzerland and an engineering degree from E.S.I.B. Université Saint Joseph.
Joseph HRAWI
EVP, Business Solutions
Joseph Hrawi is the Executive Vice President and member of the Board of Directors of Intalio.
With a 35-year experience period, joseph has drastically restructured and developed the Business Solution Unit.
Joseph holds a Master's degree in Computer Science from the University of Detroit and spends his free time traveling and hiking.